About
Rye whiskey was America's favorite spirit prior to Prohibition, and its bold spicy flavor connected with generations of Americans not short of challenges. Following Prohibition, rye whiskey largely disappeared, yet America's character and resolve did not. We believe that bringing back authentic rye whiskey will be appreciated as much now as it was then. Redemption Whiskey is inspired by pre-Prohibition recipes that bring forth truly distinctive 'rye-forward' notes.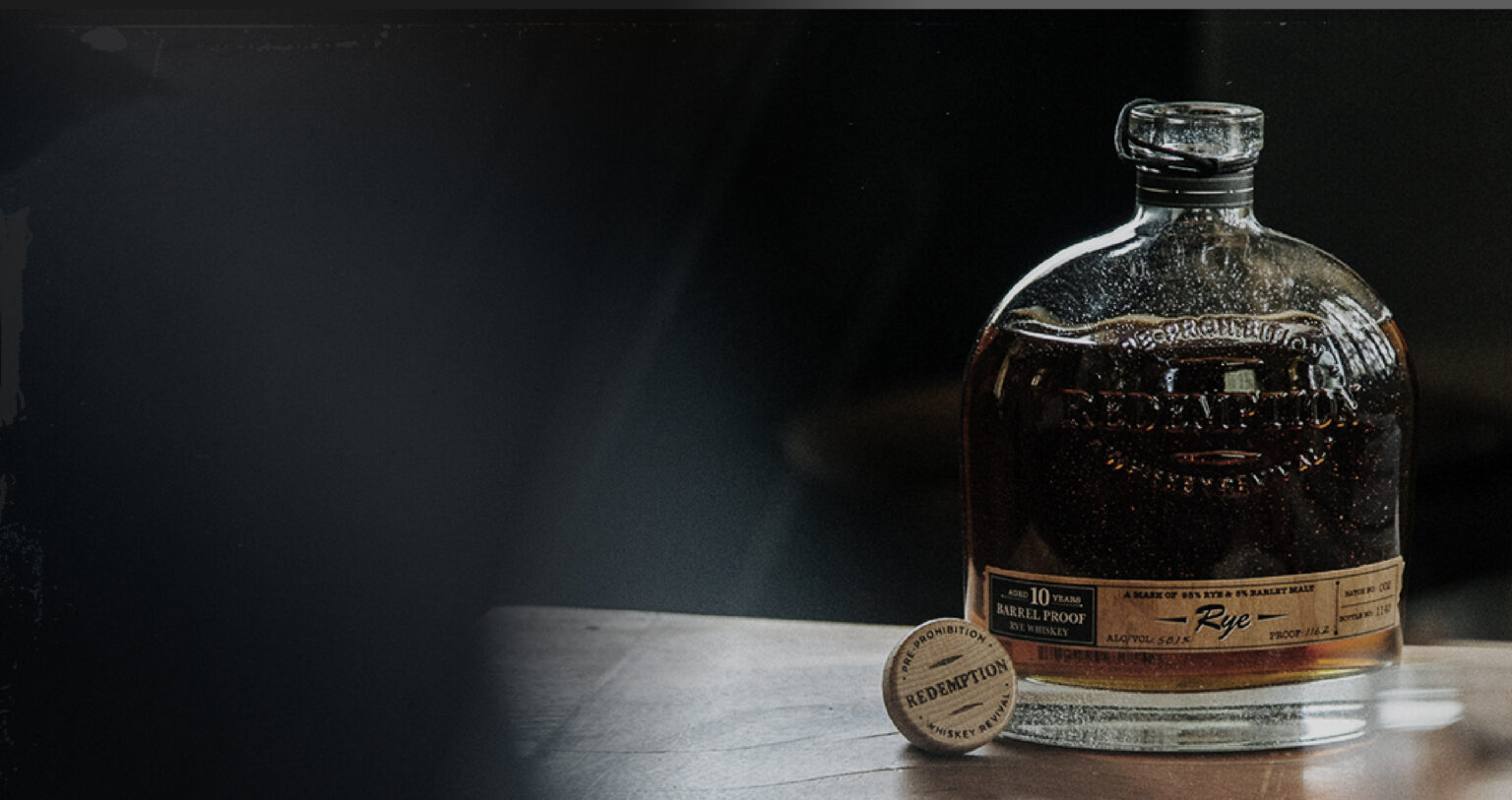 Redemption's line of premium whiskeys are enabling a new generation to discover America's original favorite rye-forward whiskey.
Alan Kennedy
Master Blender
Originally hailing from Nashville, Tennessee, and currently residing in Lexington, Kentucky, Alan Kennedy has a deep passion for whiskey-making that stems from an extensive career in the culinary, hospitality, and wine and spirits industries. Alan's journey began in culinary school where he trained as a classical pastry chef and became a certified sommelier, which he credits for building the foundation of his technical expertise.
Alan then moved to the rolling hills of Kentucky, where he has spent most of his career working in whiskey. Training under revered distillers and blenders as he rose through the ranks, Alan gained a vast array of experience, mastering everything from hand picking the grains, to filling and rolling barrels, to learning the meticulous art of blending. As he continued to hone his craft, Alan discovered it wasn't just the science of whiskey-making that intrigued him, but also the sensorial artistry, and he began to focus on creating whiskeys that had "soul." Relying on his senses – the feeling one gets on a hot summer day, or the memory a certain scent evokes – Alan has cultivated his own unique whiskey-making style, blending from the heart to create whiskeys that recall a memory or feeling and sharing them with the world.
Today, as the Master Blender for Redemption's line of bold, rye-forward whiskeys, Alan is dedicated to ensuring that every sip delivers the highest quality and maximum flavor, as well as bringing new and innovative sensorial releases to fans that take inspiration from the past, while reimagining rye for today.
After a long day's work, you're most likely to find Alan enjoying a classic Redemption Rye Old Fashioned or neat pour of Cognac Cask Finish. When he's not spreading the gospel of whiskey, Alan enjoys spending time with his wife and children, cooking, and exploring the beautiful state of Kentucky.